Blogged: Sonja Nelson is our one and only amazing Canadian member
As we were walking down the aisles of Canadian Tire, amongst the sea of camo, duck calls, and no scent spray I mentally prepared to give up valuable closet space for a gun safe. My husband has always been a keen shooter and an instructor in the Canadian Army and with three kids in the house I wanted to make sure we had proper storage.

Shooting in Canada is generally hunting based and is blanketed as being a redneck sport but I did want to show interest and thought it was something we could maybe do together. My husband recommended that I apply to be in Eva Shockey's book launch team so I could learn more about an iconic female huntress.

I realized that you didn't have to be a redneck to enjoy shooting and hunting...you could be feminine and also shoot. I started to look more into it and found the Shotgun and Chelsea Bun Club. I was really excited to see that there was a group of female shooters and to learn more about the culture.
It's entirely different than the shooting culture here and I found it fascinating! It's much more tactical here (take a look at the difference between the North American Beretta site vs the European!). I signed up for my gun safety course this past summer and applied to get my licence (here you have to take a safety course, and pass a written and practical test prior to getting your licence).

We also increased the household gun collection and I got my first shotgun! The Department of Natural Resources has some provincial ranges that you can sign up to use so we started going out more often to practice. My husband and I are both more used to target shooting so when I found a clay shooting club I signed us up for the intro to clays course.

It was an awesome experience to be coached and although I missed a far amount I was excited to hit quite a few too. Even clay shooting is different here...60% of the club are hunters who are practicing for hunting season. There are club rules and general etiquette but it's more relaxed and you can actually use a pump action gun if you prefer (but you can still only load two bullets).
It is more difficult to get out shooting as we don't have the shooting schools like in the UK. There are a couple of ranges and a couple of clubs a but they are all quite the hike away...it amazes me at all the shooting schools in England!
We also have very strict laws about where you can shoot and the distance from houses. I believe it's more strict here and it doesn't seem to be as much of a social sport. I'm excited to keep up with my shooting and have more opportunities to go out and keep improving. It's great fun and I really enjoy shooting the shotgun!
I love the style of English shooting but also enjoy the more relaxed culture in Canada. I think it's important that girls know that they can enjoy shooting and it doesn't mean they have to hunt. I find a lot of female hunters feel like they have to overcompensate to be accepted in a male dominated sport.
But they can do it for sport and for fun and not feel intimidated by men. Here the ladies who shoot clays are right along with the men (and often outshoot them!). The clothing is certainly one of (if not the main) difference between shooting in Canada vs England. It is impossible to find a gilet here, only a small selection of clay vests, and shooting boots are unheard of!
Hopefully that can change though and I'm excited to marry the two styles together...to still be girlie and unapologetic for my love and support of hunting and hopefully get my own girls involved!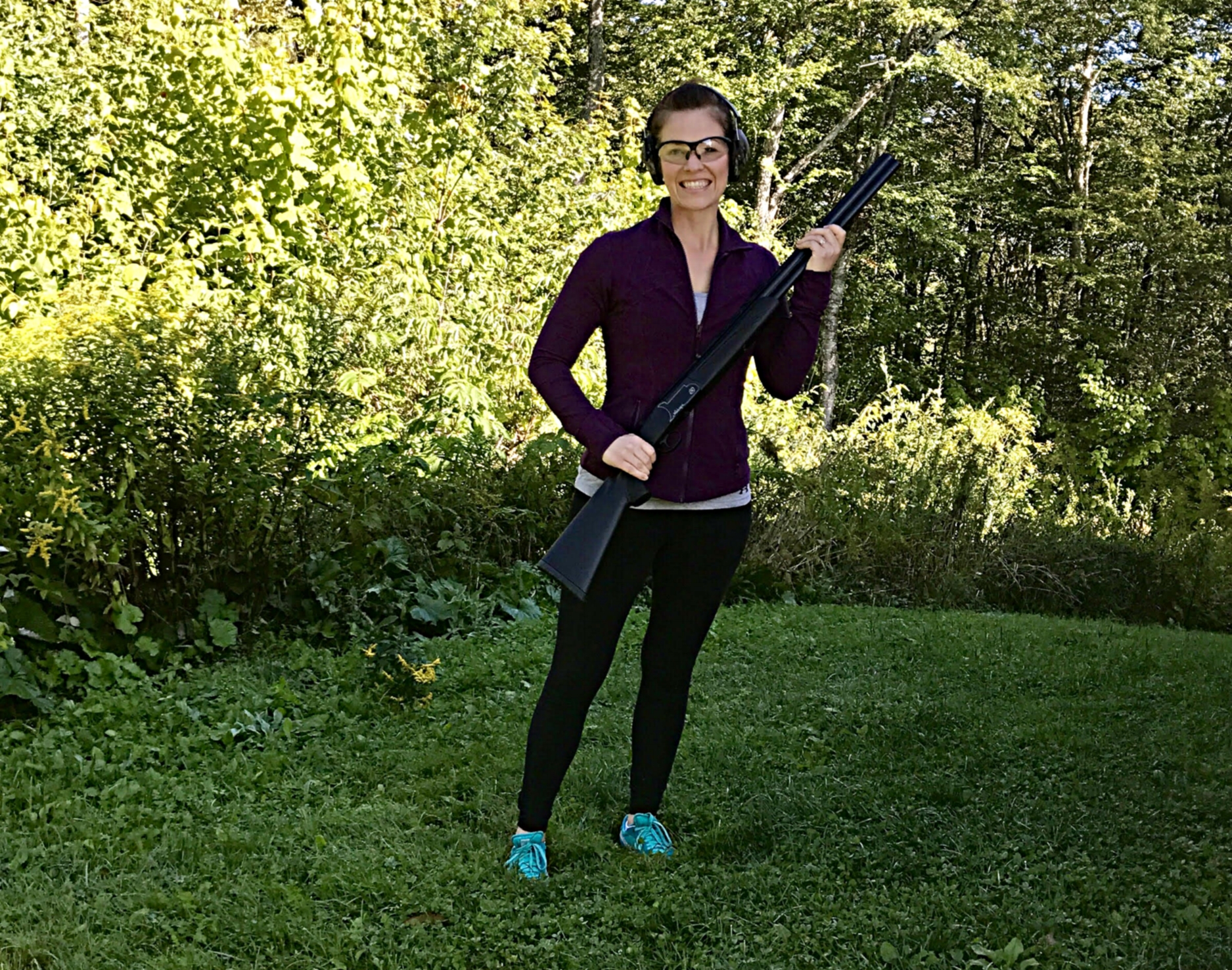 Our first Canadian member!